If you're not already using Business Intelligence tools to boost your company's performance, it's something you need to make a priority. Even if you are already exploring Business Intelligence, chances are that there's more you could gain by using the right tools.
An article for Forbes, written by Steven Widen, recently explained why Business Intelligence can be so powerful and why you should be trying to embrace it as much as possible.
Every company, regardless of its size, will have reams of data that it could draw insights from. However, the vast majority of data in the world is unstructured, which means it's difficult to analyse.
From a business perspective, that means you're probably going to be missing out on valuable insights.
One trend to watch in particular, according to Mr widen, is that of prescriptive analytics. he noted that as business intelligence tools are developing, they're increasingly becoming more capable of prescriptive analytics.
Why is this such a game changer? Well, prescriptive analytics can be used for a couple of things. Firstly, to help predict market trends, and secondly to help streamline the user experience. In a world where customers have so much choice, it's vital that your business gives them the best possible experience if you want them to keep coming back.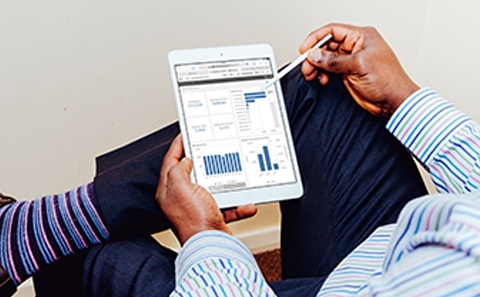 Even though prescriptive analytics isn't widely available yet, that shouldn't stop you from embracing Business Intelligence tools. They can help businesses in a number of ways, from giving marketing teams the ability to better show the ROI of digital marketing efforts, to enabling the agile development of new products or services.
In fact, prescriptive and predictive analytics tools were named as one of the top analytics and Business Intelligence trends for 2019 in an article for Health Data Management.
The publication noted that tools in both these areas can help improve business decision-making because "future outcomes are taken into consideration in the prediction".
Another thing to watch in the coming 12 months is the growing importance of data governance, and how this is tied to consumer trust. The key, according to the news provider, will be in organisations finding a way to "implement modern data governance models, maximising the business value of analytics while not jeopardising security".
It cited research from Gartner, which explained that the biggest issue firms are running into in this area is a lack of experience in introducing and managing data governance. The difficulty comes in "implementing and combining data quality, risk, ethics, privacy, and security to drive reliable business values", the report stated.
Tied closely with this are data security, privacy and digital ethics. The introduction of the GDPR legislation in Europe earlier this year has made this a key concern for organisations of all sizes and across all sectors.
One area that firms will be focusing on, particularly small businesses, is data security and how to avoid a data breach, not to mention the costly losses that are associated with this kind of incident. This means business decision-makers will be looking for business intelligence tools that make security a high priority.